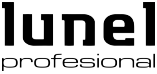 Filter By
Showing 1-10 of 10 item(s)
Two-phase, leave-in conditioner to detangle long hair or tangle-prone hair.
Repairing cream for use after washing to deeply nourish frizzy or dry hair.
Restructuring masque to revitalise dry, porous or damaged hair.
Closes and smooths cuticles after a hair treatment to hold its action.
Nourishing, fast-acting, leave-in balm to make your hair silky and manageable.