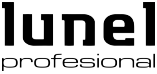 Filter By

Nutriglam
The Nutriglam range provides comprehensive care for your hair. A whole range of fast, effective and long-lasting solutions.
Showing 1-11 of 11 item(s)
Two-phase, leave-in conditioner to detangle long hair or tangle-prone hair.
Repairing cream for use after washing to deeply nourish frizzy or dry hair.
Restructuring masque to revitalise dry, porous or damaged hair.
Leave-in serum based on argan oil, perfect for blow-drying or straightening with tongs.
Nourishing, fast-acting, leave-in balm to make your hair silky and manageable.
Closes and smooths cuticles after a hair treatment to hold its action.
Concentrated repairing lotion that seals the cuticles after a hair treatment.
Contains Sunea Sun Protection Spray and Sunea After-Sun Shampoo.
Nourishing, leave-in treatment with ten benefits to nourish, repair and protect your hair.
Nutriglam es toda una gama de alternativas para mantener o reparar la salud y el aspecto de tu cabello. Principios activos seleccionados para el cuidado habitual. Puedes encontrar tratamientos reparadores que nutren, cuidan y protegen tu pelo para el día a día.