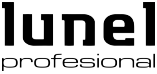 Filter By

Keratin Cashmere
Exclusive range with keratin from cashmere wool that strengthens your hair. Keratin Cashmere ensures healthy, shiny and silky hair.
Gentle keratin-rich shampoo for healthy, bouncy and shiny hair.
Leave-in smoothing cream for shiny, straightened hair with a glossy finish.
Ultra-concentrated moisturising and repair treatment for severely damaged hair.
La gama Keratin Cashmere es una de las más especiales por sus singulares principios activos centrados en la queratina de cashmere, aceites y proteínas vegetales. Perfecta para nutrir y reparar el cabello. Ideal para frenar el frizz de tus rizos y revitalizar cualquier clase de pelo.