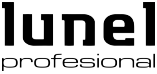 Filter By
Healthy Color
In the Healthy Color range you can find everything you need for a healthy looking hair colour. The range boosts colour by moving away from ammonia.
PPD-free and ammonia-free permanent colour for extra sensitive hair.
25-volume activator for use with products from the Healthy Care range.
12-volume toner for use with products in the Healthy Care range.
Con Healthy Color pasas a otro nivel para colorear tu cabello. Una gama sin amoníaco preparada para que no renuncies al cuidado del pelo por buscar el tono que quieres. También es ideal para la cobertura de canas.