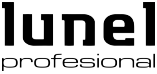 Filter By

FinalForme
The Final Forme range gets your hair looking the way you've always wanted. Unique results that don't neglect the health of your hair.
Strong hold to keep your hairstyle intact all day long.
Con la gama Final Forme puedes moldear la forma de tu pelo y plasmar tu personalidad en él. Ya sea para fijar o estilizar, la nueva forma de tu cabello está asegurada sin tener que usar ingredientes dañinos. Un pelo liso, rizos más definidos o mayor volumen son los objetivos de esta gama.